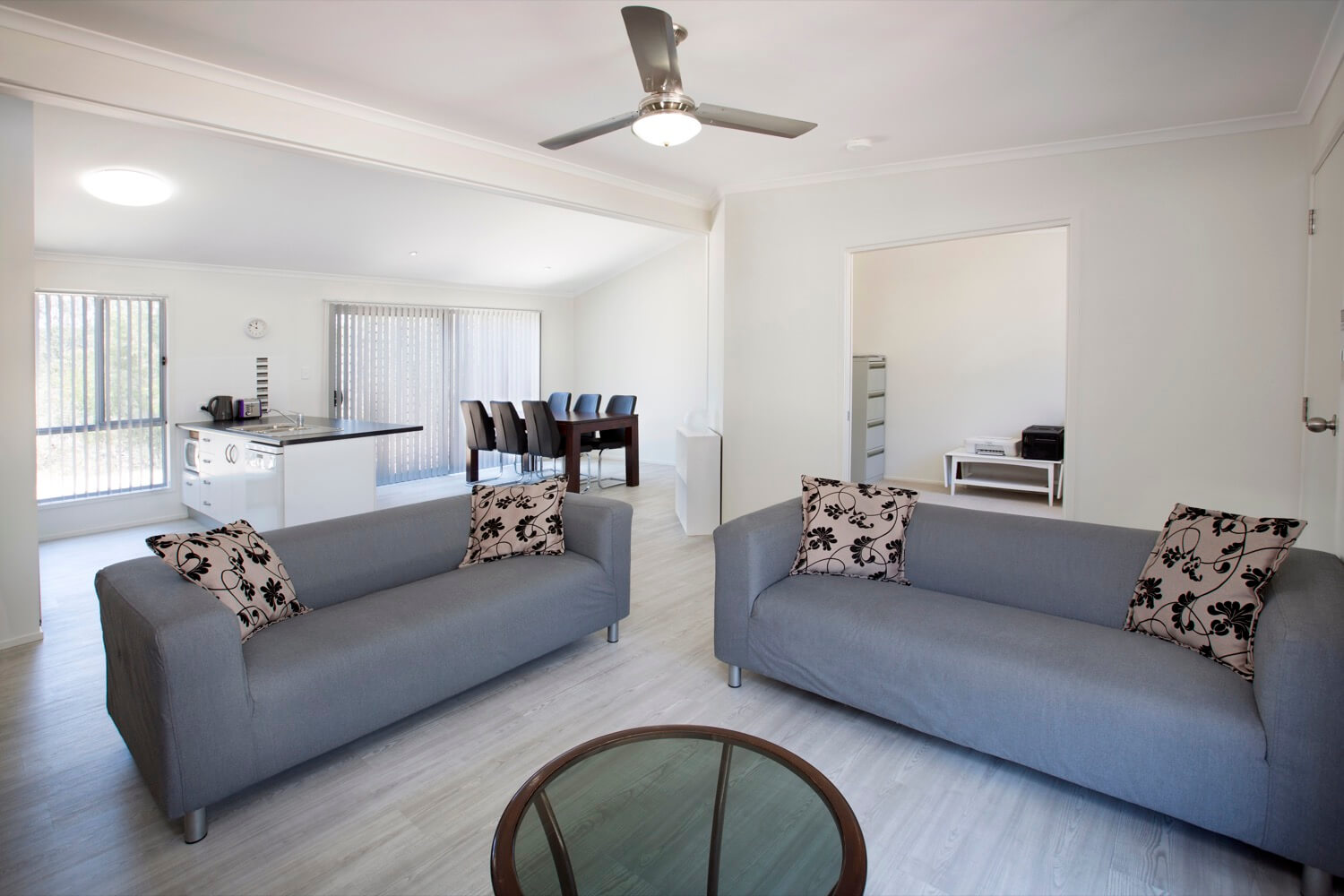 Portable Homes
Why a Portable Home could be your dream home
Some trends are silly and fleeting, but others are signs of change for the better, destined to stick around for the long haul. The portable home trend taking over Australia is solidly growing.
Portable homes are great. They answer so many housing needs all at once. Need a granny flat in your backyard for grandma? A really fantastic holiday home in your fav holiday spot? Relocatable buildings can be an office, a guest house, a work camp accommodation, or even a better solution for your main home.
Not only are they affordable and (as the name implies) moveable, they can be customised to fit your exact style and needs. They can be built using high end materials, energy-efficient features, and can be ready in an amazingly fast timetable compared to a traditional build.
Eastcoast Homes is the premier portable home builder in Australia. We have an indoor factory (meaning we're not at the mercy of harsh Aussie conditions) and over 25 years of experience building portable homes. Since we have been in the business so long, we have a huge range of ready-to-go plans for all building types, but we will also work with you to customise your perfect plan.
We're also well-versed in most local council requirements and can help you with all that hoop-jumping, and know all about accessibility standards and how to make a home easy and comfortable to live in, whatever your circumstances are. Delivery and installation is a breeze – we've done this so many times before that it's all in a day's work to get everything in place perfectly.
The biggest thing about modern portable homes is that portable doesn't equal flimsy. They're affordable without being "cheap". These homes are built – and meant – to last a lifetime, using high-quality materials, expert craftsmanship, and modern styling.
So, unlike planking or twerking, portable homes are a trend bandwagon worth jumping on. It's an easy, quick, and affordable way to get extra space for whatever reason you need it. Or want it. Because you may not "need" a holiday home on the coast, or a man/woman cave in the backyard, but wouldn't it just be awesome?
Give Eastcoast Homes a call to chat about your perfect portable home, or stop by the factory in Currumbin. We'll take care of you, and your dream home, every step of the way.
---