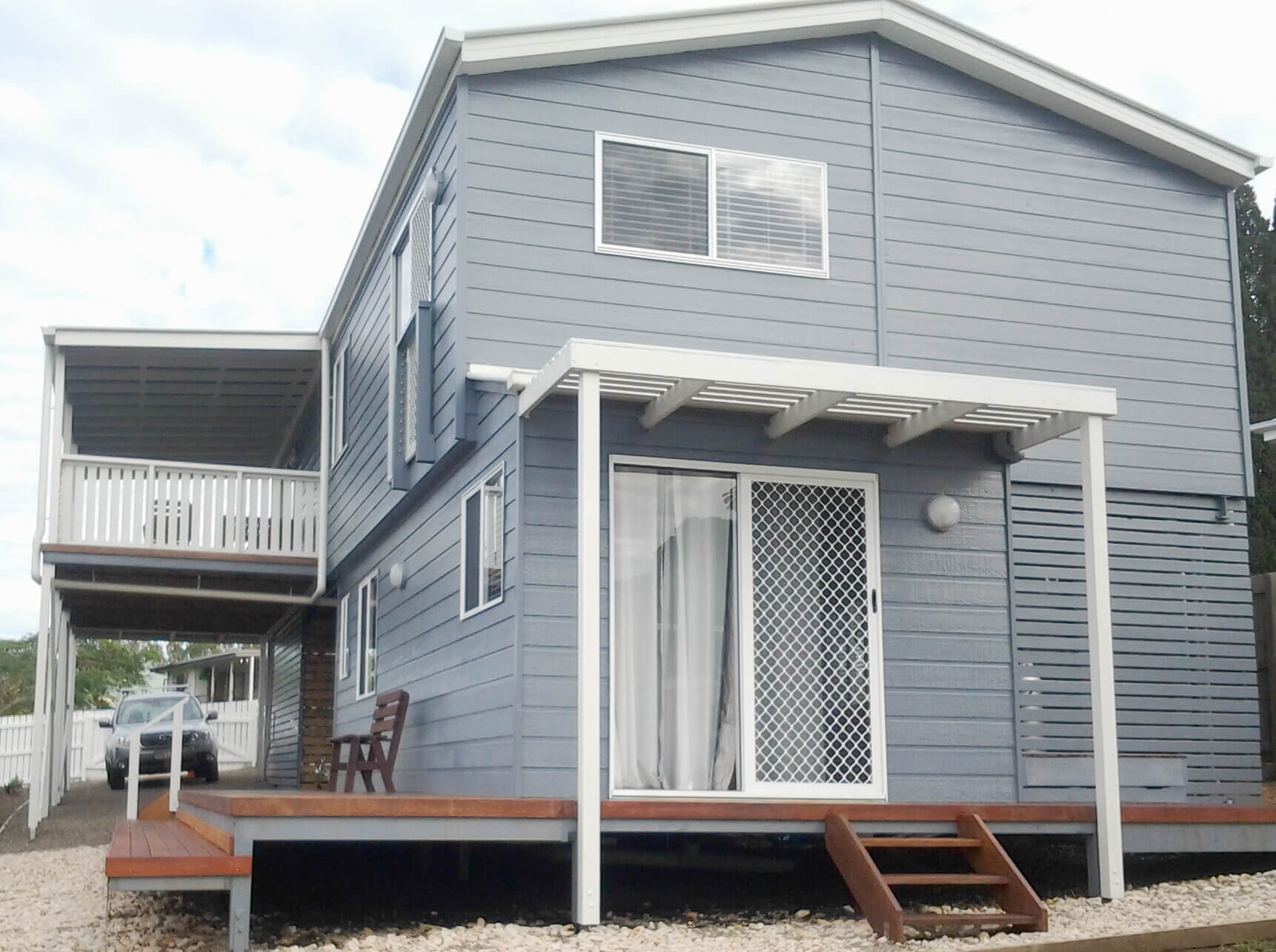 Granny Flats
Browse our great range of granny flats and family buildings
About our Family Buildings & Granny Flats
It's not just a modular home. It's your home.
---
We know that family is important to you. We also know that no two families are alike. Instead of trying to fit your changing family into your limited space, flip it around and let us build a space that perfectly fits your family. Granny flats are exploding in popularity – and for good reason. They're versatile, customisable, cost-effective, and far easier than adding a complicated and costly addition onto your existing home.
Each of our modular homes tells a different story. Sometimes ageing parents or grandparents need some extra care, but still long for independence. We've been working in the commercial realm for many years, so we understand the ins and outs of the Standards for Disability, and can help you help those you love to be independent longer, and still be safely and comfortably nearby.
But that's not the only thing prefab homes can be used for. Maybe your grown children aren't quite ready to leave the nest, but you, on the other hand, are quite ready to have all your rooms back and let them spread their wings a bit. How about when extended family comes to stay and you'd love for them to have a comfortable home away from home? Or you may be looking to add some value to your property and create some income with an easy rental solution. You can even turn one of our portable homes into a lovely home office, workshop, man- (or woman!) cave, or hobby headquarters. The possibilities are truly endless – you're only limited by what you can dream up!
Let our 20-plus years of experience work for you. Our family accommodation buildings, also known as granny flats, are a perfect solution, because we build yours just for you. We have several building designs that are tested and proven to function beautifully, and our team of experts will customise your prefab home to your exact specifications. We take all the important factors into consideration, including size, proximity to your main dwelling, and appearance. We're also well-versed in local council regulations, so you can rest easy knowing that you're in good hands.
All of our units boast raked ceilings, fibercement bathroom flooring, the highest quality paint finishes and quality PVC edges on our cabinetwork as a standard. We build with quality, craftsmanship, and value in mind, every time.
Don't go it alone – call us today and we'll be happy to talk over your unique situation in detail so that we can help you find the perfect layout and design. Because at East Coast Homes, we don't just make modular homes. We make your home.