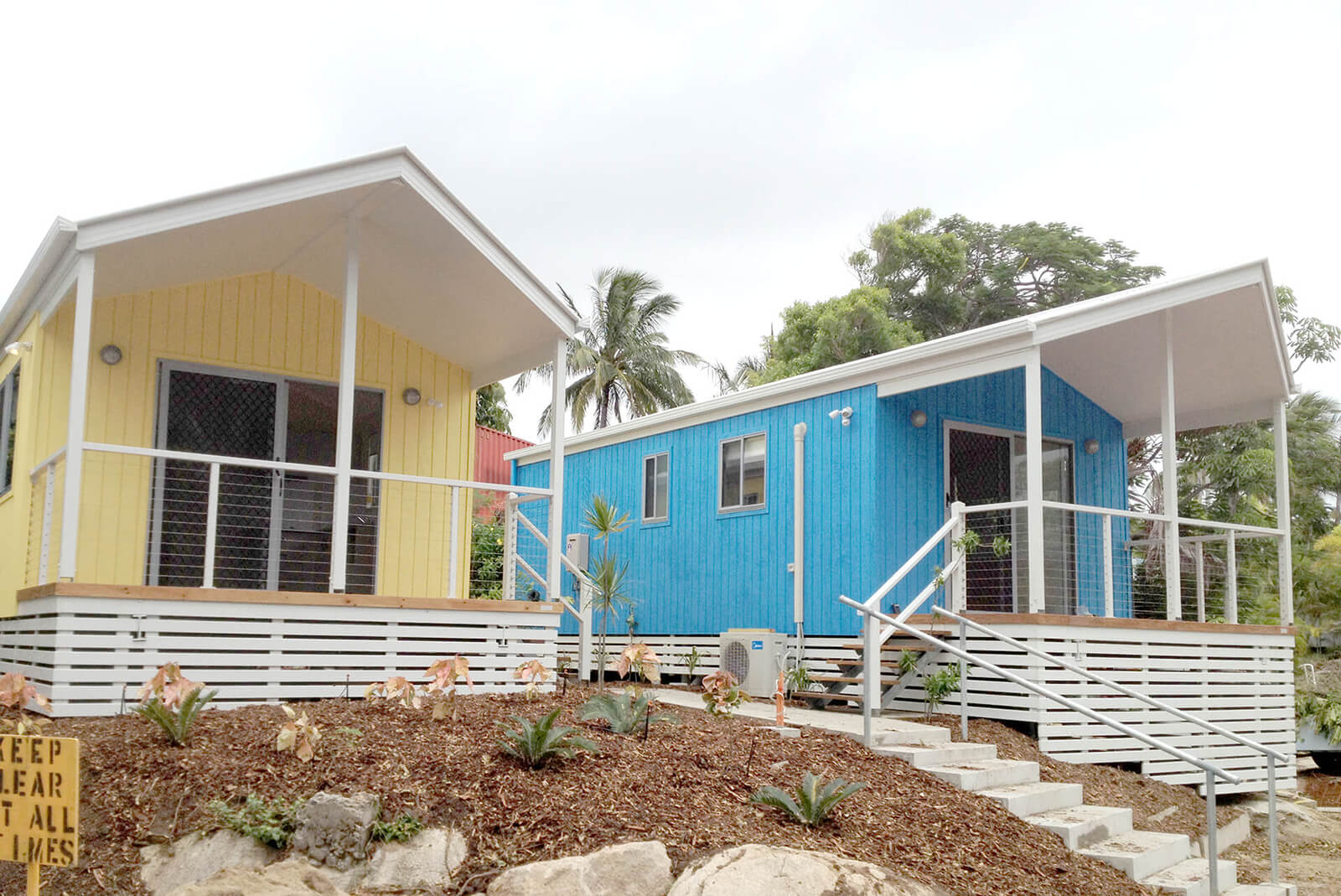 Park Cabins
Browse our great range of resort park cabin buildings
Resort Park Cabin Buildings
Going on holiday is great. Except planning for every single thing you might need, trying to pack it all into your car, figuring out where to go, and trying to find a place to stay that doesn't feel like an impersonal hotel. Holidays are meant to be relaxing, adventurous, and fun, but instead they usually turn out to just be a lot of work.
---
Have you ever dreamt of having your very own chic holiday home instead? (A better question: has anyone ever not dreamt of that?!) Close your eyes and think of your favourite holiday spot – that place you always want to go back to as soon as you leave. Imagine vacationing there without all the stress of packing and finding a place to rent. Imagine being able to just take off on a whim for the weekend to your own luxury vacation house. To just go and relax, with all the comforts of home. To have your very own holiday getaway. Go ahead, soak up that picture in your mind. We'll wait.
Now, ready to make it a reality? It's easier, faster, and more wallet-friendly than you probably think. Our 1 and 2 bedroom park cabins are fantastic for holiday parks, caravan parks, and even residential homes. Our park cabins are perfectly suited to Australian conditions and the holiday lifestyle, and we build them with the highest quality materials and craftsmanship right in our Currumbin QLD factory. We have a large range of carefully designed and time-tested layouts for you to choose from, and we're happy to customise any of our designs to fit your exact needs and style.
Choose your fittings from our beautiful upscale range of options, and really make it your own. Tell us your vision, and we'll take care of the rest. We're also well-versed on council rules, energy efficiency, and sustainable materials, so you have to do is get more time off work to revel in your new dream home!
Our Park Cabins are beautiful, modern, and built to last a lifetime. We know you'll enjoy it for years to come, and you might even wish you had built one (or ten) years ago, once you see how truly easy, affordable, and downright fun it is to create the new space you or your guests have always wanted.
At Eastcoast Homes and Park Cabins, we make your dream come true. (We know that's cheesy, but we're owning it.) So dream big. Give us a call, and we'll walk you through all the steps to making it happen.