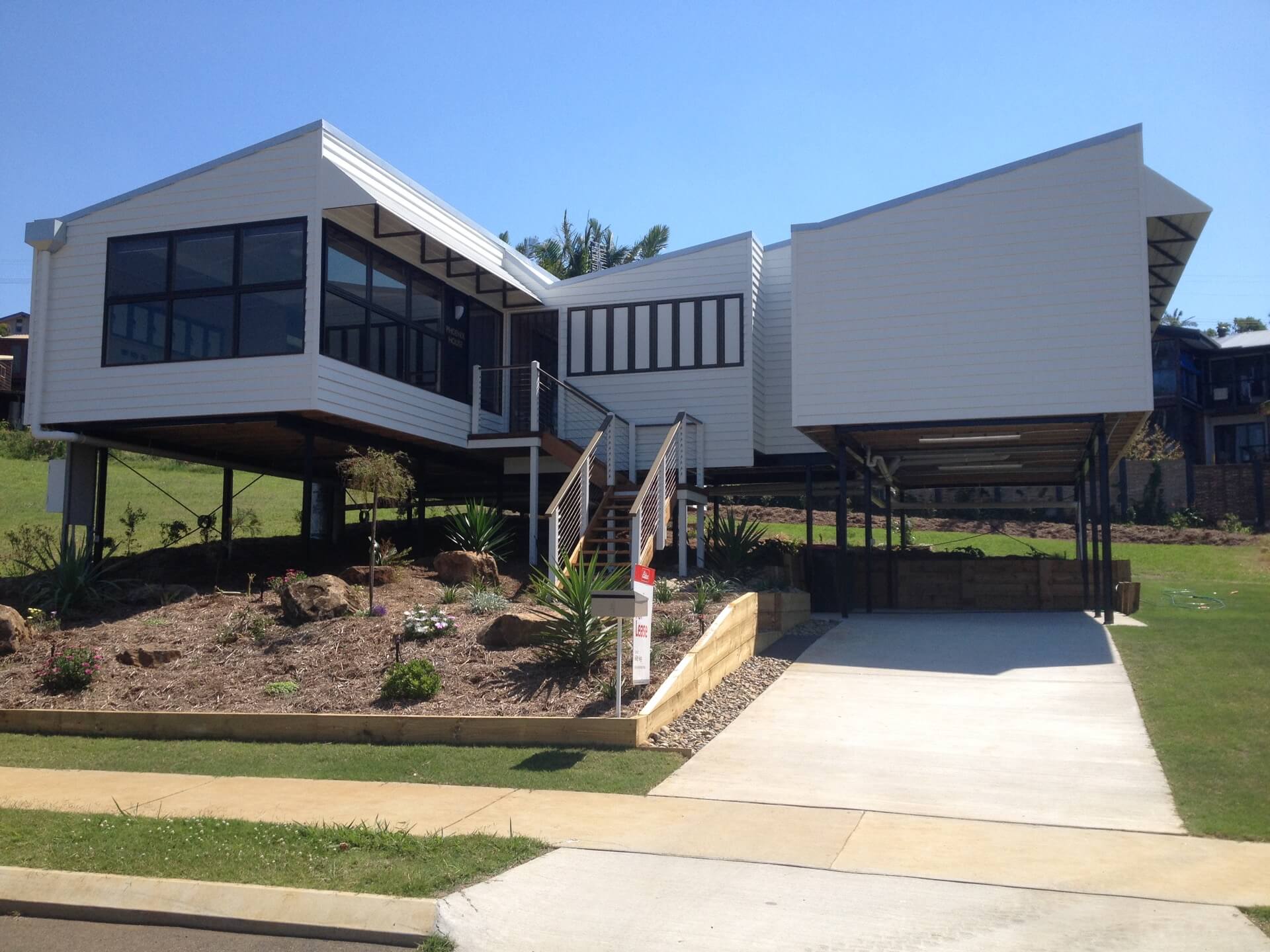 Frequently Asked Questions
Browse our FAQs or Contact Us
How is a factory-manufactured building constructed?

Awesomely. First, a structural steel chassis moves along the factory line to be framed, roofed, clad, lined and then fitted off. Then, it is ready to be loaded onto a truck, which delivers the unit(s) to your location to be installed on steel stumps, and finally complexed.

Can you build more than one at a time?

Yes! Our factory is set up to build many units at the same time, having areas allocated for each style of building.

Contact us via phone, email, or in person so we can assist you with your new design plan. Once we have some site details and local council requirement information, we can provide you with a quote, including delivery and set-up. We then enter a Master Builders Contract and begin construction on your new building!

A lot depends on the council approvals. However, the process usually takes 6-8 weeks from the 'all clear' (home size, site preparation and client selections). And while construction takes place in our weather-delay free factory, keep in mind that climate conditions on delivery day can slightly affect this timing.

Can I have a steel frame?

Yes, it is possible to have a steel frame or treated frame – we can quote for it once we have an idea of the plan and the destined location.

Can I buy the frame only?

Does the list price include delivery?

It does not. Since site location varies drastically, we need to be aware of all relevant site information, local regulations, and your proposed design in order to quote an accurate delivery fee.

We calculate the size of the building (eaves count in the size) and how many sections, as well as the distance the unit has to travel and the conditions of the location. Using this information, we will provide you with a quote at the beginning of your project before we even begin construction. No one likes nasty surprises.
Can you help me with council applications?

Yes! We are well versed in council rules and regulations, and would be happy to assist you in filling out all the necessary forms.

Does the list price include council fees?

This would be impossible, as we manufacture a huge variety of buildings that have varying council requirements. We will, however, be able to estimate this cost once we have the project information.

Can I design my own building?

Of course! That's part of the fun. And our design department will ensure it is possible to split successfully for transport.

Are manufactured homes as strong as standard homes?

Yes! Our buildings are built to the same standard as all housing – if not a higher standard. Manufactured homes are a lightweight structure, as are most of the sustainable homes constructed in these days of green living, but the construction methods for the footings, frame, and tie-downs are all regulated to ensure that your building will stay strong for years to come.

Are your units energy efficient?

Yes, generally speaking. We are aware of the requirement for Sustainable Housing and are fully able to build sustainable and energy efficient buildings. However, clients may choose to change their design, and the products and fittings that are chosen may not be energy efficient. So it's up to you!

Do you have any displays?

We find the diversity of our products make it impossible to have a display to suit everyone! We have a large range of plans, plenty of photos, and if you time your visit just right, we can show you some units being manufactured. This is by appointment only, however.

Do I need a building permit to have one of your buildings?

It is each client's responsibility to find out the requirements of their local area.