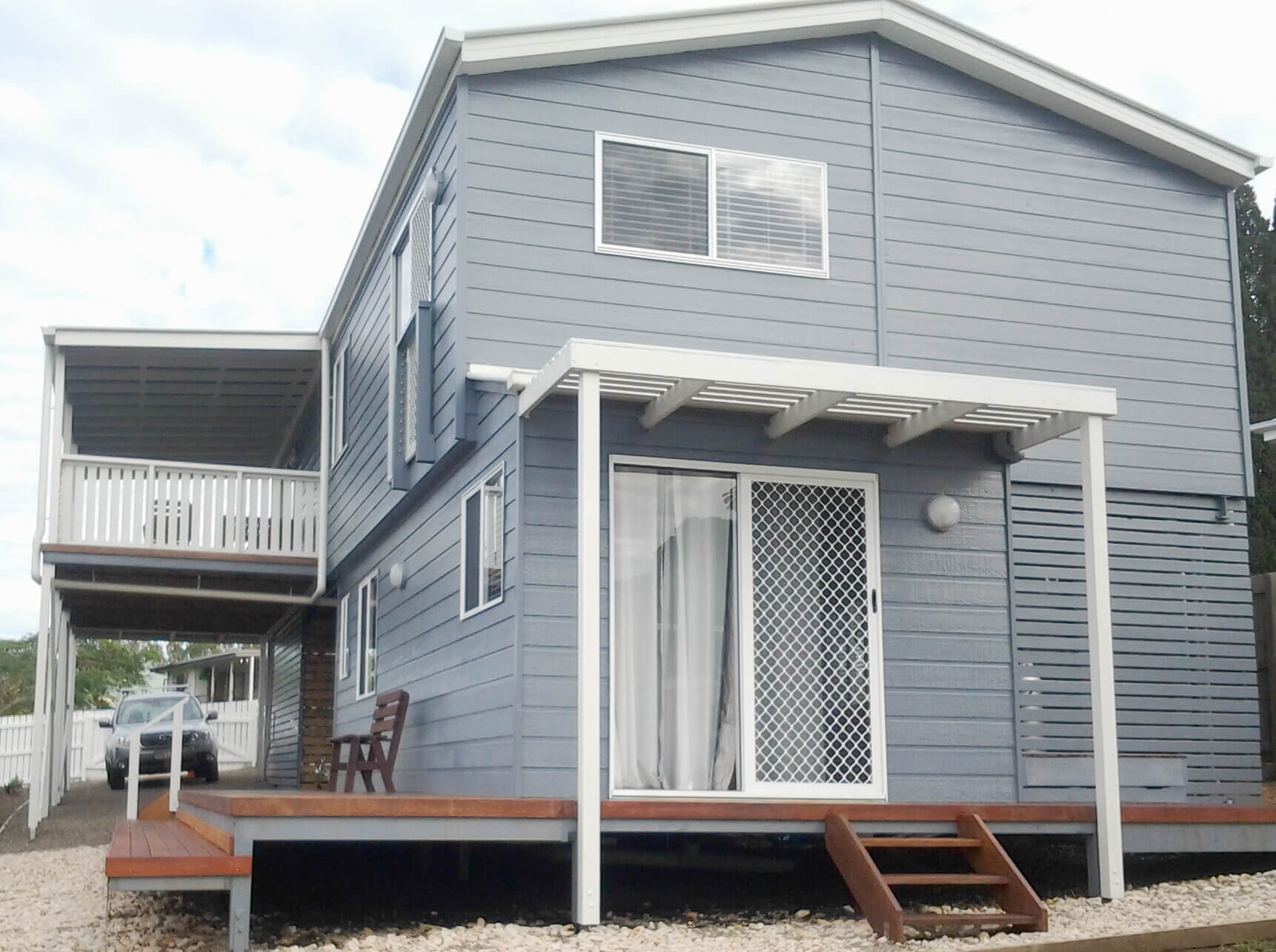 Portable Homes
Browse our great range of residential buildings and portable homes
Relocatable Homes & Residential Buildings
We call them "residential buildings", but you can just call it home! We have a great range of modular factory built homes, all specially designed for Australian conditions and built with top-quality materials and construction.
---
People use our residential modular homes in a lot of different ways. You can add it onto your property as a granny flat for relatives or guests. With so many options, any size family can feel at home and have the space they need. Or you can have it delivered to your worksite and use it as worker accommodations. Build one as a base for your business and have an office you can really spread out in. Or (and this is our favourite option), build your dream holiday home in your favourite vacation spot for a perfect home away from home. All of our designs are also great as an affordable and flexible option for your main home. Whatever your needs, we can build the perfect modular home for you.
Portable homes are growing in popularity, especially here in Australia. People love them for a lot of different reasons. They're affordable, flexible, energy-efficient, and can be ready in a lot less time than a traditional building project. Our homes are beautifully designed and built with expert craftsmanship and top-quality materials.
Building a modular home doesn't mean that you can't step outside the box! Choose from one of our fantastic layouts, and then make it your own. We're happy to tailor any of our plans to fit your unique style, needs, and budget. We'll even help you choose the best place on your property for your building. We use sustainability-friendly materials and energy-saving designs in all our plans. And we're well versed in city council requirements, so you don't have to read up on building codes (unless you're looking for a great way to fall asleep tonight, in which case we recommend section 3.4: "Determination of structural resistance of materials").
We have over 25 years of experience in the industry, so you know your new home will stand the test of time. All of our units come standard with raked ceilings, fibercement bathroom flooring, the highest quality paint finishes and PVC edges on our cabinetwork. We put expert craftsmanship into each house we build in our QLD factory.
Call us today to start planning the perfect home for you. We'll work with you on every stage of the process, from choosing the perfect layout, to customising your home, manufacturing, delivery, and installation. We're here to make it easy, and you'll always be in great hands along every step of the way.