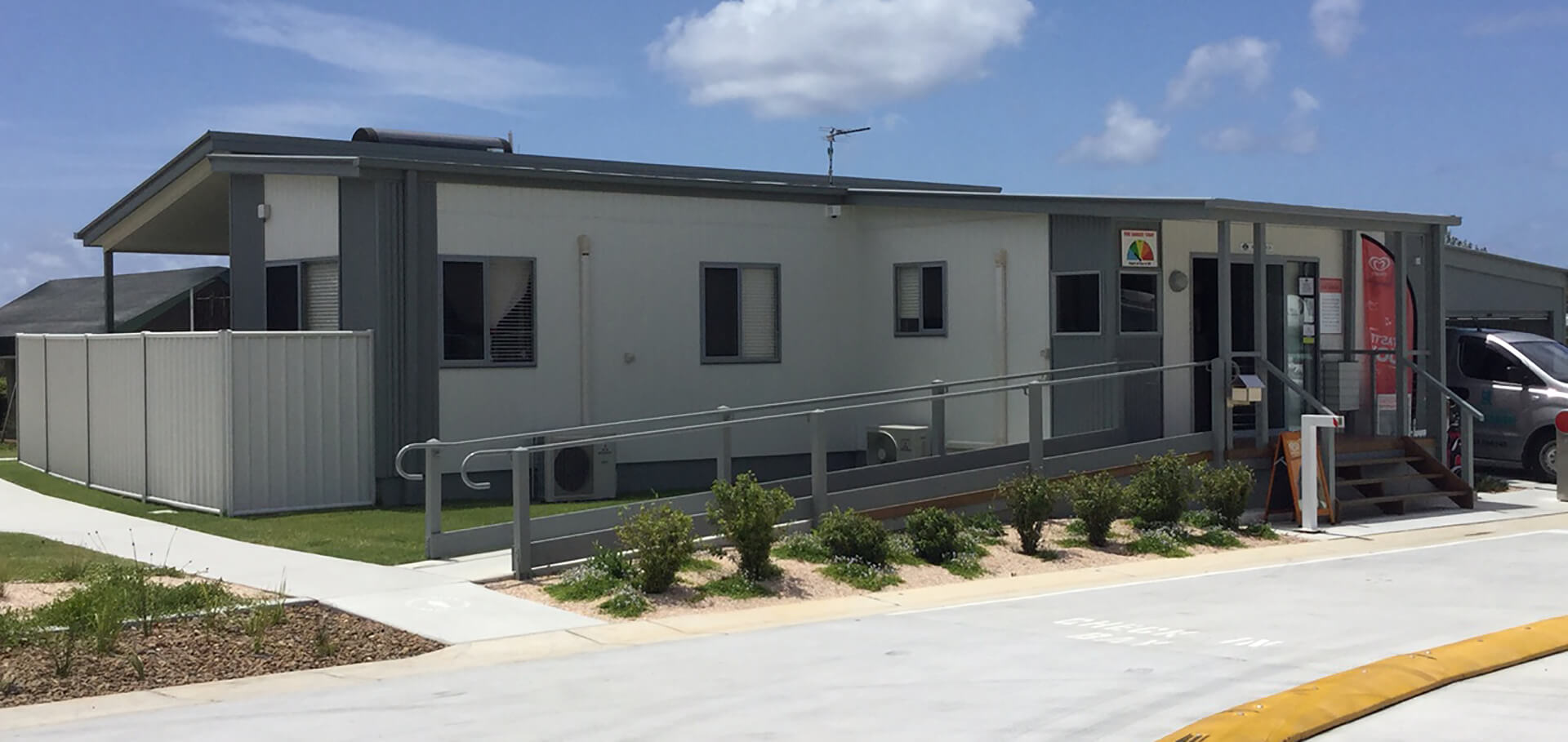 Sales & Display Offices
Browse our great range of portable office buildings
Sales & Display Offices
When you're looking for a portable office solution, don't settle for renting an unattractive and cookie-cutter trailer. Impress your customers and enjoy all the comforts of a traditional office space with a customised, beautiful on-site portable sales office from Eastcoast Homes! We make it easy and affordable to get the perfect office space you need – that fits your company's style, budget, and unique needs.
---
Our range of sales and display offices are used for a wide variety of applications: on-site construction offices for employees, display offices for residential housing complexes, offices to house employees selling surrounding parcels of land, and even large portable office buildings for your retail business. Our flexibility is unmatched, and our expert in-house draftsman will work with you to build the perfect space for your business.
Whether you're establishing your first facility, or expanding your business to new locations, we're ready to get you up and running in no time. All of our modular office spaces are also built tough to meet the demanding conditions of a construction site, and are engineered to withstand region-specific Australian elements, including bushfire requirements and relevant wind and cyclone ratings.
All of our portable buildings are made with the highest quality materials; we use raked ceilings, fibercement bathroom flooring, the highest quality paint finishes and PVC edges on our cabinetwork - as standard. In addition to the manufacturing of the portable offices, we can also advise you on council rules, energy efficiency and sustainable materials, just to name a few. We're also experts in transporting and installing your building in any kind of environment without damage or delay.
You need your sales office to be functional and portable, but first impressions are key to turning enquiries into sales. Show your customers that you care about quality and aesthetics with a beautiful and modern office and display space. We give you the freedom to make your office space as large and varied as you need it. We have several proven plans to give you a head start, but you can customise the layout, size, fittings, and more.
If you're selling residential apartments or other spaces, don't rely on a blueprint to show your customers your vision. We'll build a fantastic multi-use building for you. Keep one part for employee office work, and use another as a beautiful showcase of the final result of the residential spaces being built. Your sales space can even include a kitchen display to really bring your project to life.
Flexibility is key in designing these units, since no two businesses are alike. We've designed sales and display offices for a wide variety of industries, and can customise our layouts to fit your exact needs. They're made to order just for you. Give us a call to discuss your project today.